Breaking the vicious cycle
Insufficient ethnic representation in senior positions, triggers the perception of a glass ceiling, which is the root cause of ethnic talent losing engagement and stagnating or even leaving. This in turn results in insufficient ethnic talent finding its way towards becoming senior representation. Contrarily, increasing senior ethnic representation sparks employee engagement, while also improving innovation and balanced decision making.
So how to break this vicious cycle of under representation?
We empower ethnic aspiring leaders by i) enhancing their leadership skills, ii) accessing an influential network and iii) owning their blueprint for career advancement. We provide the safe space for authentic leadership development.
Inspiration and Credibility
At Roots Inspire we recognize that receiving mentorship from an ethnic corporate leader is a highly inspiring experience for ethnic aspiring leaders. Our programme focuses on providing practical guidance complemented by workshops to improve soft skills and increase visibility. Our mentors stimulate aspiring leaders to preserve their own cultural identity while finding the connection with their organisation to thrive.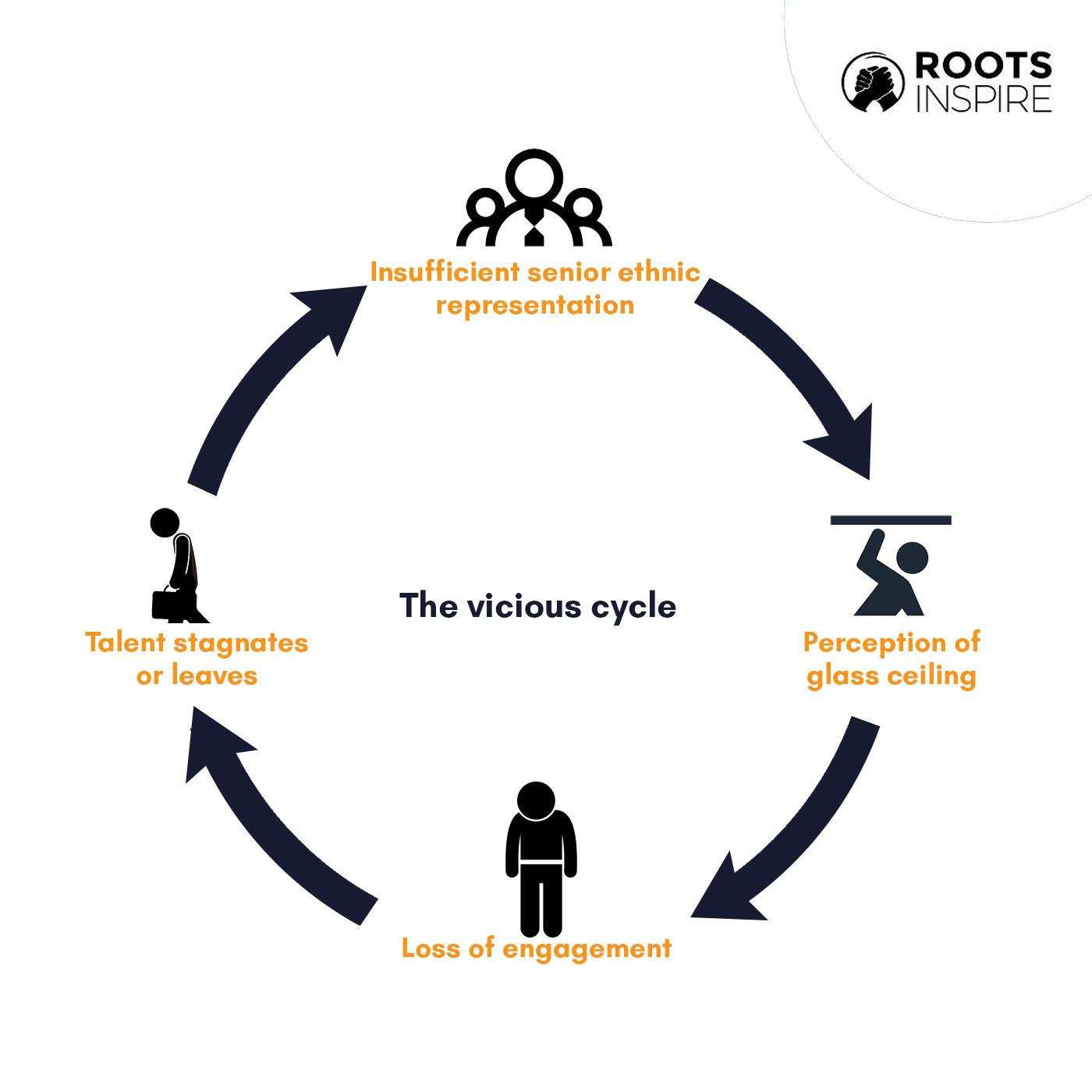 "Our 2019 analysis finds that companies in the top quartile for ethnic diversity on executive teams outperformed others by 36 percent in profitability."
McKinsey & Company, 2020
"Workplace diversity can bring out the best in teams by promoting creativity, encouraging greater consideration of alternatives, and providing access to a wider range of perspectives."
Harvard Business Review, 2020
"Companies with above-average diversity in their leadership teams report 19% higher innovation revenue."
Boston Consultancy Group, 2018
"Mentoring programs make companies' managerial echelons significantly more diverse. On average they boost the representation of black, Hispanic and Asian women and men by 9% to 24%."
Harvard Business Review, 2016